ACCUEIL : VoltaireOnline.eu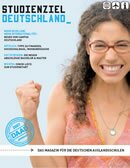 MUSIQUE
Chanteurs :
Raphaël, Olivia Ruiz, Emilie Simon, Vincent Delerm, Barbara, Indochine, Tété, Michel Polnareff, Superbus, C.Gainsbourg, Aaron Dionysos, J.Cherhal, G.Brassens Dionysos, Daft Punk, Mika, Rose, Jehro, Nouvelle Vague, T.Dutronc, Amadou et Mariam, Clarika, Manu Larrouy, Sophie Hunger, Pep's, Lilly Wood & the prick, Pauline Paris, Sliimy
Groupes allemands:
Mia, Klaus Nomi, Nina Hagen, Stereo Total, Glasshaus, Beginners, Wir sind Helden, Grönemeyer, Ayo, 2raumwohnung, Rammstein, Juli Blumfeld, Annett Louisan, Seeed,
Tokio Hotel,
Tocotronic, Elements
of crime, Patrice, Junyq

ECRIVAINS
Julien Capron

VISITER
Berlin, Dublin,
Madrid,Barcelone
Munich, Prague, Lettonie
Photos de:
Munich : 1 2 3 4 5
Berlin : 1 2 3
Riga : 1 2
Paris :
1 2 3 4 5 6 7 8
Strasbourg :
1 2 3 4 5

QUIZZ
Quiz des proverbes
Quizz qui a dit quoi?
Quizz Berlin
Quizz Munich
Test linguistique
Jeu sur l'Allemagne ! Quizz : Stefan Zweig Présentation : étudier en Europe
Erasmus : fiche

ETUDIER
Système éducatif en Allemagne : synthèse
Franco-allemand : trouver son cursus franco-allemand Franco-allemand :
trouver sa fac en Allemagne
Franco-allemand : trouver sa fac en France
Etudier : cursus franco-espagnol
Jeu linguistique : niveau entrée université franco-allemande
Collèges/Lycées : bilingues -fr/all- en Allemagne
Collèges/Lycées : bilingues -fr/all- en France
Ecoles françaises : monde
Ecoles allemandes: monde
Programme Voltaire : 6 mois dans un lycée allemand !

SORTIR
Soirées à Paris : du et pour la semaine
Berlin : ou sortir ?
Films en Allemagne
Films en France
Cinéma : R.W. Fassbinder
Interviews/Photos : Kelly Relly, Romain Duris...
Actrice : Martina Gedeck Acteurs : Ulrich Mühe,
Jean-Paul Rouve

ACTU EUROPE
Allemagne: les meilleures universités
Carnet de voyages
Dossier: spécial Europe Environnement: emplois
ARTE : à voir
News RFI: en allemand



HOW TO LOOK FOR A ROOM IN PARIS
If you are reading this, you are probably looking for a room in Paris. Although it might seem as a mission impossible, we will give you some tips to help you on your way.
1) Public vs private market
First of all, you have to decide by which way you want to look for a room, namely the public or the private market. Concerning the public market, you have Cité Universitaire, an international campus south of Paris, and also some university residences run by the Crous.
On the private market you can search an apartment through the website pap which brings you in immediate contact with the landlord, or through a real estate agency. If you opt for the real estate agency, do know that you probably have to pay a fee, which can equal one month of rent. Another option is to share an apartment. The most popular website for this is: www.appartager.fr. On this website you can put an ad with some info about yourself and you can react on ads of people looking for a housemate. A last possibility is to look for a room in a private residence. A quick search on Google should give you some useful addresses.
2) Financial aid
To receive financial aid from the French government, you have to possess a legitimate lease (the so-called bail). Therefore look whether APL of CAF is indicated on ads. You can conduct a simulation on the website: www.caf.fr to see how much financial aid you should receive. Some remarks: you only receive financial aid from the second month onwards and your room has to meet some specific requirements, for example it has to be at least 9 m2. Further details can be found on the above-mentioned website.
3) Furnished vs non-furnished
When you are looking for a room, you can choose between a furnished and a non-furnished room. Normally speaking, a furnished room has to be fully furnished, although some owners label their room as furnished while there hardly is a bed in it. The big difference between the two rooms is in the lease: you can quit a furnished rooms one month before you wish to quit it, whereas you have to count on three months for a non-furnished room. Therefore, it is likely to be more interesting for foreign students to rent a furnished room.
4) Some more tips & tricks:
Never pay a first month of rent or an advance without receiving a key. Many crooks pretend to be owners and ask for money while never giving you a key.
Because French law protects tenants pretty well, lots of owners ask you to bring a dossier. With this they mean for example a copy of your identity card, your RIB, your parents' salary, a proof of property, and so on. The problem is that they mostly also ask for garants. These are adults who will stand surety for you and against which the owner can start a lawsuit when you do not pay your rent. Because foreigners are difficult to start a lawsuit against, owners mostly ask for French guarantors. But do no panic, there are still some owners left who believe in the good in people and who will not demand you to provide French guarantors.
A next remark is the caution. The caution can be maximum one or two months of rent and in your lease should be stated the term after which your caution should be refunded when you cancel your lease.