ACCUEIL : VoltaireOnline.eu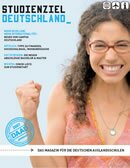 MUSIQUE
Chanteurs :
Raphaël, Olivia Ruiz, Emilie Simon, Vincent Delerm, Barbara, Indochine, Tété, Michel Polnareff, Superbus, C.Gainsbourg, Aaron Dionysos, J.Cherhal, G.Brassens Dionysos, Daft Punk, Mika, Rose, Jehro, Nouvelle Vague, T.Dutronc, Amadou et Mariam, Clarika, Manu Larrouy, Sophie Hunger, Pep's, Lilly Wood & the prick, Pauline Paris, Sliimy
Groupes allemands:
Mia, Klaus Nomi, Nina Hagen, Stereo Total, Glasshaus, Beginners, Wir sind Helden, Grönemeyer, Ayo, 2raumwohnung, Rammstein, Juli Blumfeld, Annett Louisan, Seeed,
Tokio Hotel,
Tocotronic, Elements
of crime, Patrice, Junyq

ECRIVAINS
Julien Capron

VISITER
Berlin, Dublin,
Madrid,Barcelone
Munich, Prague, Lettonie
Photos de:
Munich : 1 2 3 4 5
Berlin : 1 2 3
Riga : 1 2
Paris :
1 2 3 4 5 6 7 8
Strasbourg :
1 2 3 4 5

QUIZZ
Quiz des proverbes
Quizz qui a dit quoi?
Quizz Berlin
Quizz Munich
Test linguistique
Jeu sur l'Allemagne ! Quizz : Stefan Zweig Présentation : étudier en Europe
Erasmus : fiche

ETUDIER
Système éducatif en Allemagne : synthèse
Franco-allemand : trouver son cursus franco-allemand Franco-allemand :
trouver sa fac en Allemagne
Franco-allemand : trouver sa fac en France
Etudier : cursus franco-espagnol
Jeu linguistique : niveau entrée université franco-allemande
Collèges/Lycées : bilingues -fr/all- en Allemagne
Collèges/Lycées : bilingues -fr/all- en France
Ecoles françaises : monde
Ecoles allemandes: monde
Programme Voltaire : 6 mois dans un lycée allemand !

SORTIR
Soirées à Paris : du et pour la semaine
Berlin : ou sortir ?
Films en Allemagne
Films en France
Cinéma : R.W. Fassbinder
Interviews/Photos : Kelly Relly, Romain Duris...
Actrice : Martina Gedeck Acteurs : Ulrich Mühe,
Jean-Paul Rouve

ACTU EUROPE
Allemagne: les meilleures universités
Carnet de voyages
Dossier: spécial Europe Environnement: emplois
ARTE : à voir
News RFI: en allemand


MUSIQUE par VoltaireOnline.eu
L'équipe du magazine VoltaireOnline.eu présente vous propose de rencontrer des talents trés connus ou moins connus.
Recherche personnalisée
MIKA
par Philippe Cordier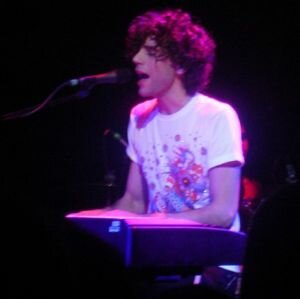 Une enfance mouvementée
Mica Penniman est né à Beyrouth le 18 août 1983. Sa mère est libanaise et son père américain. Mika quitte très jeune le liban pour rejoindre Paris en compagnie de sa famille. Il y grandit jusqu'à l'âge de 8 ans. C'est alors qu'il rejoint Londres. Mika supporte mal ce nouveau déménagement, il s'enferme plusieurs mois dans un inquiétant mutisme l'isolant du monde extérieur. Les médecins diagnostiquent une dysphasie. La musique lui vient alors en aide. Passionné par l'opéra, il interprète à 11 ans un opéra de Richard Strauss et se découvre bientôt une impressionnante capacité vocale. Mika poursuit dans le même temps ses études au lycée français Charles de Gaulle. Il est reçu à 19 ans à la très prestigieuse London School of Economics, qu'il ne fréquentera jamais...
Libre avant tout

Il déserte la London School of Economics dés le premier jour de classe pour rejoindre le Royal College of Music, qu'il parvient à intégrer. Les premières propositions de labels voient le jour. Mais Mika refusera celles limitant sa créativité musicale. Mika définit ainsi son tube "Grace Kelly": "C'est une chanson pour me moquer des gens avec qui je travaillais avant, tout ces pseudos boss qui voulait m'imposer une façon de travailler". L'artiste ne veut en aucun cas être formaté par un quelconque producteur. Il se produira alors lui-même. Il quitte alors le collège pour lancer sa carrière solo. Il travaille dans un premier temps sur les musiques de vols pour British Airways et compose la musique d'une publicité pour des chewing-gums. Il se fait alors remarquer en septembre 2006 lors d'un passage à la radio anglaise BBC.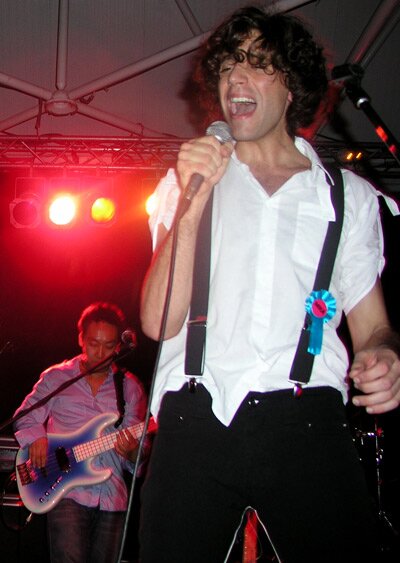 Une carrière lancée sur Internet
Le site web de la radio anglaise le consacre deux mois plus tard, en janvier 2007, "meilleur son de l'année", suite à un sondage auprès des internautes. Tout s'accélère alors très vite pour le jeune auteur compositeur interprète. Son single "Relax (Take It Easy)", sur lequel on retrouve la mélodie du titre "Spacer" de Sheila & B.Devolution, atteint les premières places des charts en Angleterre et en France, uniquement grâce au téléchargement internet. Dans le même temps, Mika s'envole alors pour Los Angeles pour enregistrer son premier album. Sa maison de disque, Universal Music, sort son second single "Grace Kelly" en téléchargement numérique le 8 janvier 2007. "Grace Kelly" se place a nouveau en tête des charts au Royaume-Uni.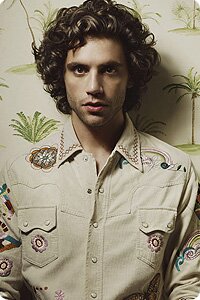 Le monde de Mika, un univers parallèle

Son premier album
Life In Cartoon Picture
, produit par Grag Wells, sort le 5 février 2007. Sa voix sublime, souvent comparée à celle de Freddie Mercury, Robbie Williams, George Michael, Scissor Sisters, Rufus Wainwright ou encore Elton John, transporte ses auditeurs dans un monde parallèle multicolore. Il dessina lui même avec l'aide de sa soeur aînée Jasmine la pochette de son album... La talent de cet artiste hors du commun explose littéralement à chaque concert: "Je suis impatient d'être sur scène, c'est une dynamique fantastique. C'est ce que je cherche avant tout. Tu es constamment stressé lorsqu'on enregistre, il y a tellement de décision à prendre. En live, c'est le moment de chambouler tout ça, d'aborder des dimensions inédites que je n'oserai peut-être pas effleurer sur disque". Une chose est sûre, on entendra parler longtemps de ce
showman
aux multiples talents.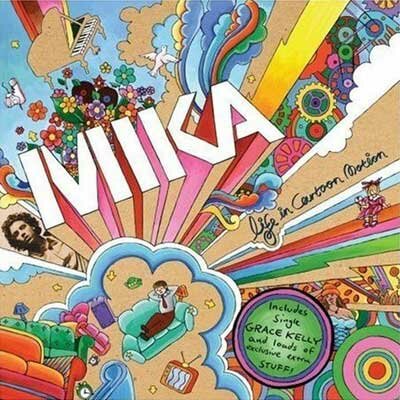 Voici les textes des singles "Grace Kelly" et "Relax (Take It Easy)" de l'album Life In Cartoon Picture de Mika:
Grace Kelly

Do I attract you?
Do I repulse you with my queasy smile?
Am I too dirty?
Am I too flirty?
Do I like what you like?
I could be wholesome
I could be loathsome
I guess I'm a little bit shy
Why don't you like me?
Why don't you like me without making me try?

I try to be like Grace Kelly
But all her looks were too sad
So I try a little Freddie
I've gone identity mad!

I could be brown
I could be blue
I could be violet sky
I could be hurtful
I could be purple
I could be anything you like
Gotta be green
Gotta be mean
Gotta be everything more
Why don't you like me?
Why don't you like me?
Why don't you walk out the door!

How can I help it
How can I help it
How can I help what you think?
Hello my baby
Hello my baby
Putting my life on the brink
Why don't you like me
Why don't you like me
Why don't you like yourself?
Should I bend over?
Should I look older just to be put on your shelf?

I try to be like Grace Kelly
But all her looks were too sad
So I try a little Freddie
I've gone identity mad!

I could be brown
I could be blue
I could be violet sky
I could be hurtful
I could be purple
I could be anything you like
Gotta be green
Gotta be mean
Gotta be everything more
Why don't you like me?
Why don't you like me?
Walk out the door!

Say what you want to satisfy yourself
But you only want what everybody else says you should want

I could be brown
I could be blue
I could be violet sky
I could be hurtful
I could be purple
I could be anything you like
Gotta be green
Gotta be mean
Gotta be everything more
Why don't you like me?
Why don't you like me?
Walk out the door!
Relax (Take It Easy)

Took a right to the end of the line
Where no one ever goes.
Ended up on a broken train with nobody I know.
But the pain and the (longings) the same.
(Where the dying
Now I'm lost and I'm screaming for help.)

Relax, take it easy
For there is nothing that we can do.
Relax, take it easy
Blame it on me or blame it on you.

It's as if I'm scared.
It's as if I'm terrified.
It's as if I scared.
It's as if I'm playing with fire.
Scared.
It's as if I'm terrified.
Are you scared?
Are we playing with fire?

Relax
There is an answer to the darkest times.
It's clear we don't understand but the last thing on my mind
Is to leave you.
I believe that we're in this together.
Don't scream – there are so many roads left.

Relax, take it easy
For there is nothing that we can do.
Relax, take it easy
Blame it on me or blame it on you.

Relax, take it easy
For there is nothing that we can do.
Relax, take it easy
Blame it on me or blame it on you.

Relax, take it easy
For there is nothing that we can do.
Relax, take it easy
Blame it on me or blame it on you.

It's as if I'm scared.
It's as if I'm terrified.
It's as if I scared.
It's as if I'm playing with fire.
Scared.
It's as if I'm terrified.
Are you scared?
Are we playing with fire?

-VoltaireOnline.eu-